(Double-click video to watch)
Various youth from diverse backgrounds participating in field trips, sports, hands-on learning, beach excursions and much more via "Learning Through Doing Adventures".

Latest News & Information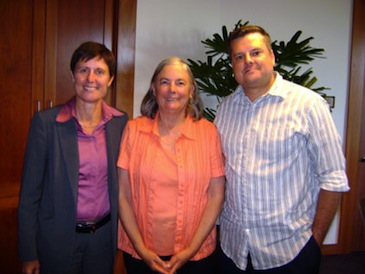 L-R Agoura Hills resident and Executive Dir. of Learning Through Doing Adventures Jonathan Dunker, Sen. Pavley, and Dr. Joyce and Gilbert, R.D.,L.D. - Executive Director of the Marilyn Magaram Center at CSUN - meeting during Calabasas office hours.

LTDA Executive Director Jonathan Dunker MS Ed and Chief Operating Officer Burt Nelson secure contract with LACC.